Note: This post was original written on March 26th 2019.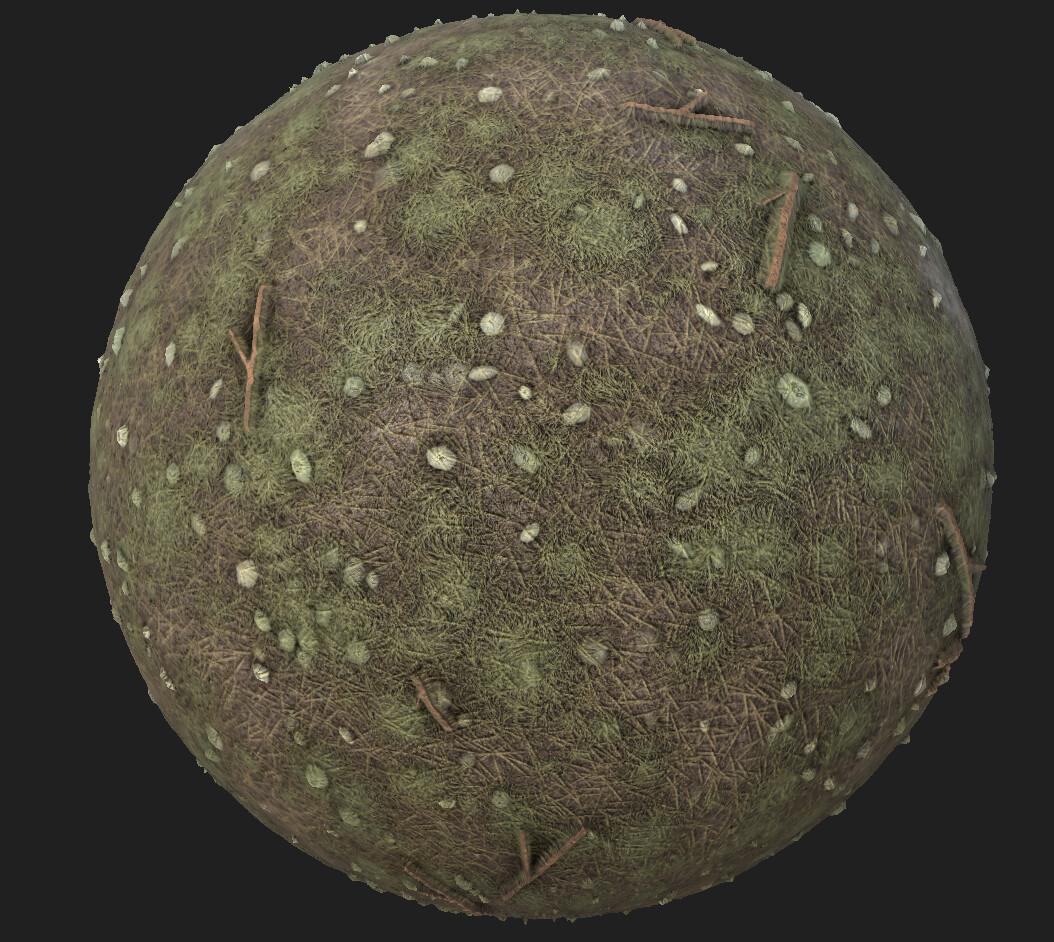 Progress
Last Personal Development time at work, I started working on this new material. This time, I was able to advance it to a satisfactory level where I am ready to start working on a new one.
Cleaned up graph

Added boxes to help navigating trough the graph

Added moss

Made output for both PBR (spec/metalness) and non PBR (specular/gloss) workflow

The material was initially done for PBR. When studying Mark Foreman's medieval tudor bricks, I saw that Substance Designer have an output converter to transform output maps to non PBR. This is very practical as it allows to make the material even more flexible by being compatible with both pipelines.

Added colour palette control

Based on Mark Foreman technique, I added colour palette controls for each elements so it's easier to tweak the colours and more colour varieties are now possible in the base colour map.

Exposed parameters

I exposed all the parameters needed to control the look of this material, from the size of the pebbles to the spread of the moss.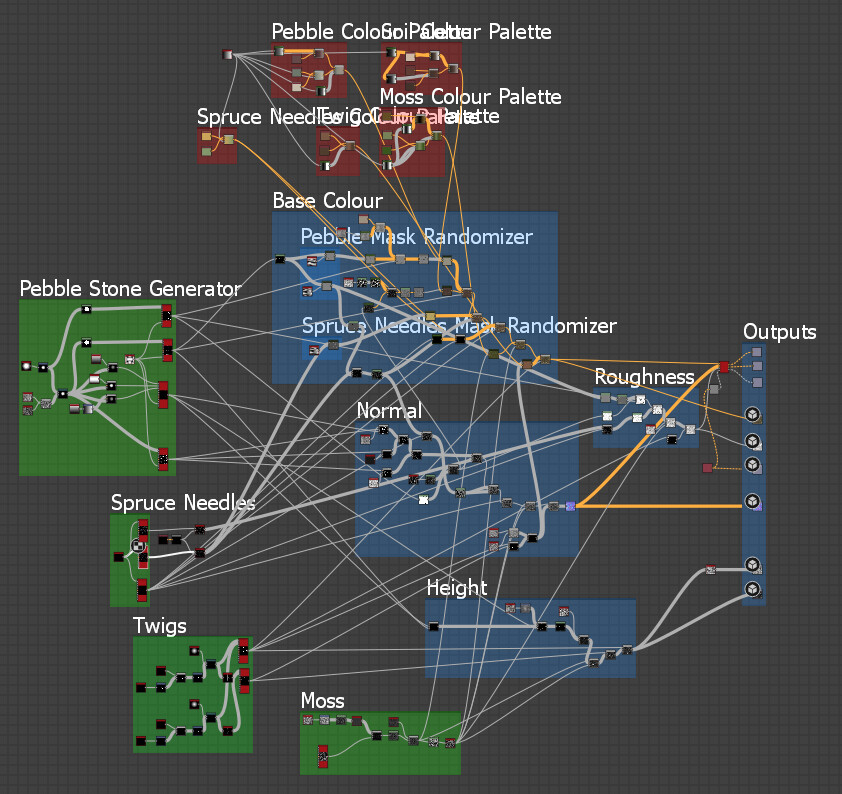 Below are a few examples of how the material can be adjusted with the exposed parameters.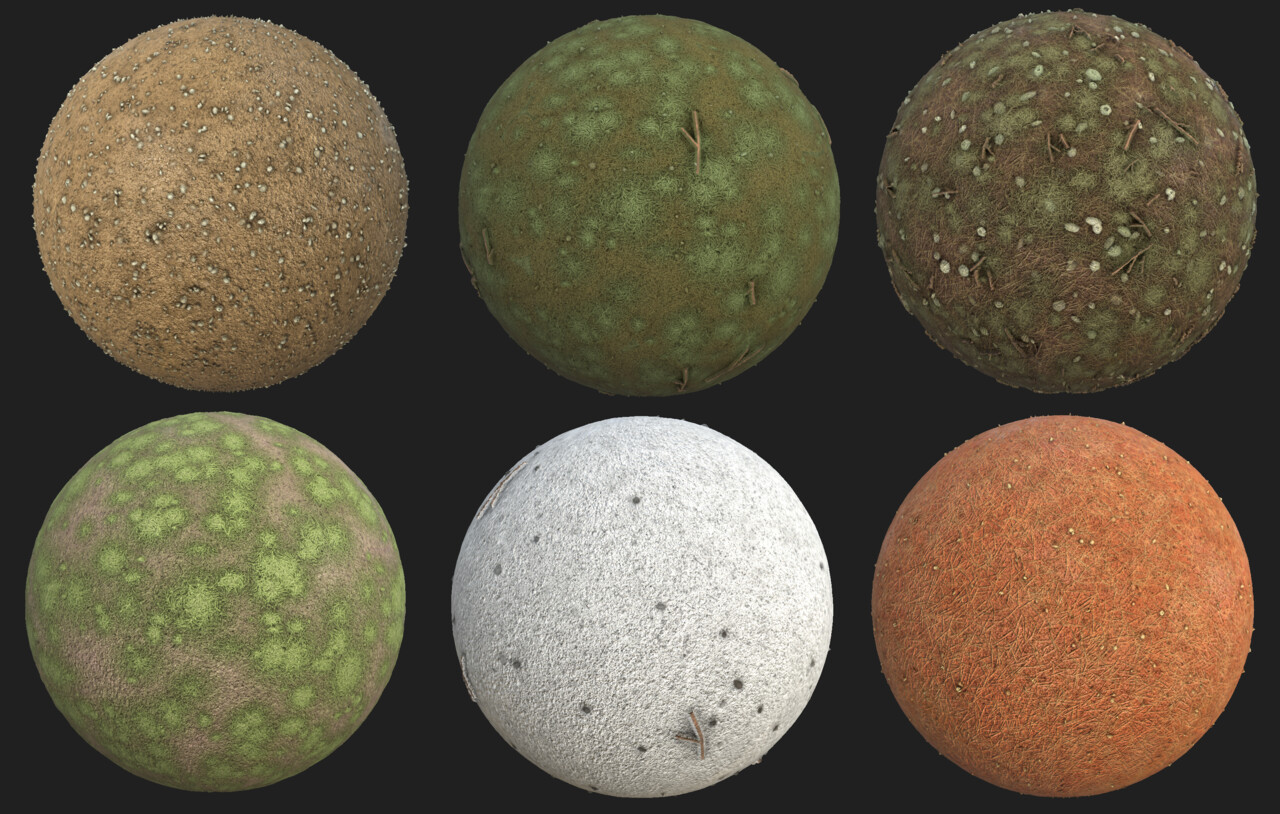 Final Thoughts
It was a very fun project and I feel that the quality of this substance has drastically improved compare to my first attempt (the wood). I was able to put into practice what I learned from Mark Foreman's webinar and all those new techniques allowed me to better control my material and make it more flexible. There is a new webinar available from Allegorithmic with Javier Perez showing how he did one of his sci-fi material. I am looking forward to see what new techniques and approaches I will learn and how I can apply them when creating my new substance material.